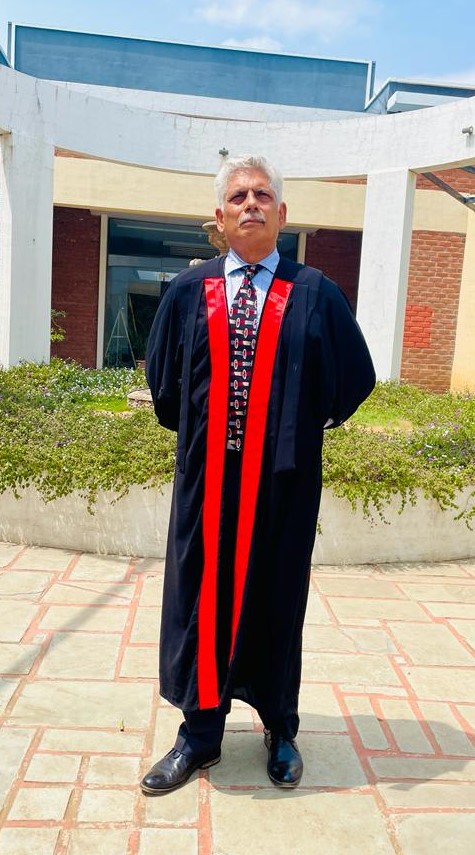 Ferdinand J Bunyan
Principal
---
Nestled on the South Eastern fringes of the city of Sambhaji Nagar lies this little oasis of knowledge and learning— Royal Oaks World School.
It is a place where shy, hesitant toddlers slowly change into confident young teenagers ready to face the world.
The beautiful campus and school building in particular beckons the Royal Oaks World School community…
The care, concern and concept in architecture must be appreciated. However, beyond the facade and neat infrastructure, lurks the constant endeavour that is welcoming and inclusive.
Royal Oaks World School is a young school that has successfully navigated through the Pandemic and is now beginning to carve a niche for itself. The old Aurangabad is the new Sambhaji Nagar and Royal Oaks World School is definitely one more wise choice in this new Educational Destination.
Our focus is on providing quality all round education. This is a place where the staff help the students to find their place in the world by providing them with simple every day experiences.. Our students are encouraged to experience the journey and not just go from destination to destination. This is often done through non formal means…
Students are encouraged to take up an activity or sport and strain every sinew in becoming the best they can possibly be.
Discipline is the bedrock on which the Royal Oaks World School student shapes his/her value system… where Unity in Diversity is an ideal to be lived and where Supremacist mentalities are gradually shed. Here's where the old and the new are juxtaposed and where every child is encouraged to rise up after every fall to pursue his/her dreams .
From Roots to Wings.. our motto reminds us that in being rooted in our traditions, values and customs we learn to fly… Where confidence assures us that Our Alma Mater will always be the wind beneath our wings…
Come see what we do! We welcome visitors. Just drop us a mail.
Ferdinand J Bunyan
Principal
Royal Oaks World School