Parenting During a Pandemic
Parent Engagement
Parenting During a Pandemic -17th October 2020- Conducted by Dr Nidhi Navander
How to be happy and stress free? Your Questioned Answered
Conducted by renowned child Psychologist and Counsellor Dr Nidhi Navander for Classes Toddlers to 1
Parenting During a Pandemic
Parent Engagement
Parenting During a Pandemic -17th October 2020- Conducted by Dr Nidhi Navander
How to be happy and stress free? Your Questioned Answered
Conducted by renowned child Psychologist and Counsellor Dr Nidhi Navander for Classes 2,3, and 4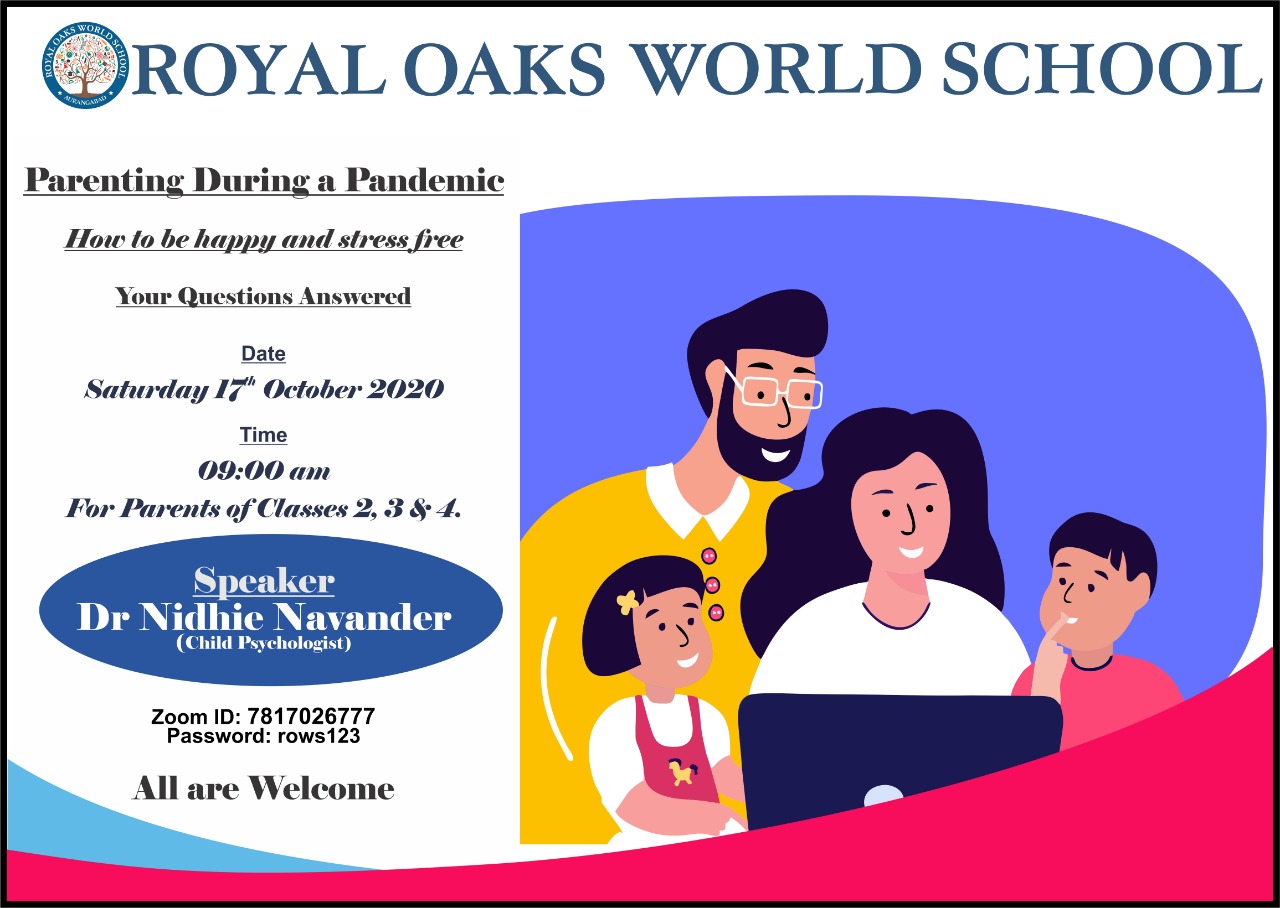 Parenting During a Pandemic
Parent Engagement
Parenting During a Pandemic -12th October 2020- Conducted by Mrs Ruvena Sanyal
How to be happy and stress free? Your Questioned Answered
Conducted by renowned child Psychologist and Counsellor Mrs Ruvena Sanyal
Celebrating School & Family
Parent Engagement
Celebrating School and Family- 10th August 2019- Conducted by Dr Nidhie Navander
An interactive learning session where school and home find resolutions to problems faced by children in today's learning space.
Conducted by renowned child Psychologist and Counsellor Dr Nidhie Navander, this session was able to shed light on various problems faced by pupils, educators and parents in today's environment, as well as providing solutions, techniques and ways to find resolution. It is important that we continue to conduct such interactive sessions for the wellness and well-being of all our children.
Providing opportunities and support to children in the 21st Century- Conducted by Dr Monali Deshpande
This interactive Parent seminar focused on New Age Parenting Skills. Parenting may be the hardest job we ever do. Unfortunately, there is no instruction manual that enables us to make it any easier.
Children do need love, consistency, ground rules and a safe and healthy environment to grow up in. This seminar provided an insight into child rearing that was effective for both parents, teachers and anybody who had influence over a child's life.
Dr Deshpande delivered the following advice-
Guide your children without controlling or micro managing them.
Provide your child with a sense of security, safety and well-being.
Appreciate them
Acknowledge their feelings
Treat them with respect
Give them full attention when you are with them
Remind them that you love them unconditionally
Teach your children to be resilient
Provide a united relationship with your spouse
 Do not smother your child
 Allow them to make decisions independently
 Constant monitoring and instructing does more harm than good
 Be a facilitator not a controller
This session was a highly interactive session with numerous questions being asked by parents.
The school believes and empowering parents' children to live their fullest life.
---
A PARENT FRIENDLY INTERACTIVE EXCHANGE- 11th January 2020
Segment 1
Your Child And The 21st Century
How To Raise A Happy Child.
Teaching Emotional Intelligence.
Teaching Self Discipline
Constructive Mental Habits
Cultivating Fun
Cultivating Optimism
Learning Empathy
Building Relationships
Setting Goals
Nurturing Creativity
Play Time
Eating Dinner Together
Segment 2
Getting Your Child School Ready
Encouraging Communication
Developing Collaboration and Teamwork
Encouraging Decision Making
Fostering Imagination
Developing A Sense Of Self
Segment 3
Sharing Q & A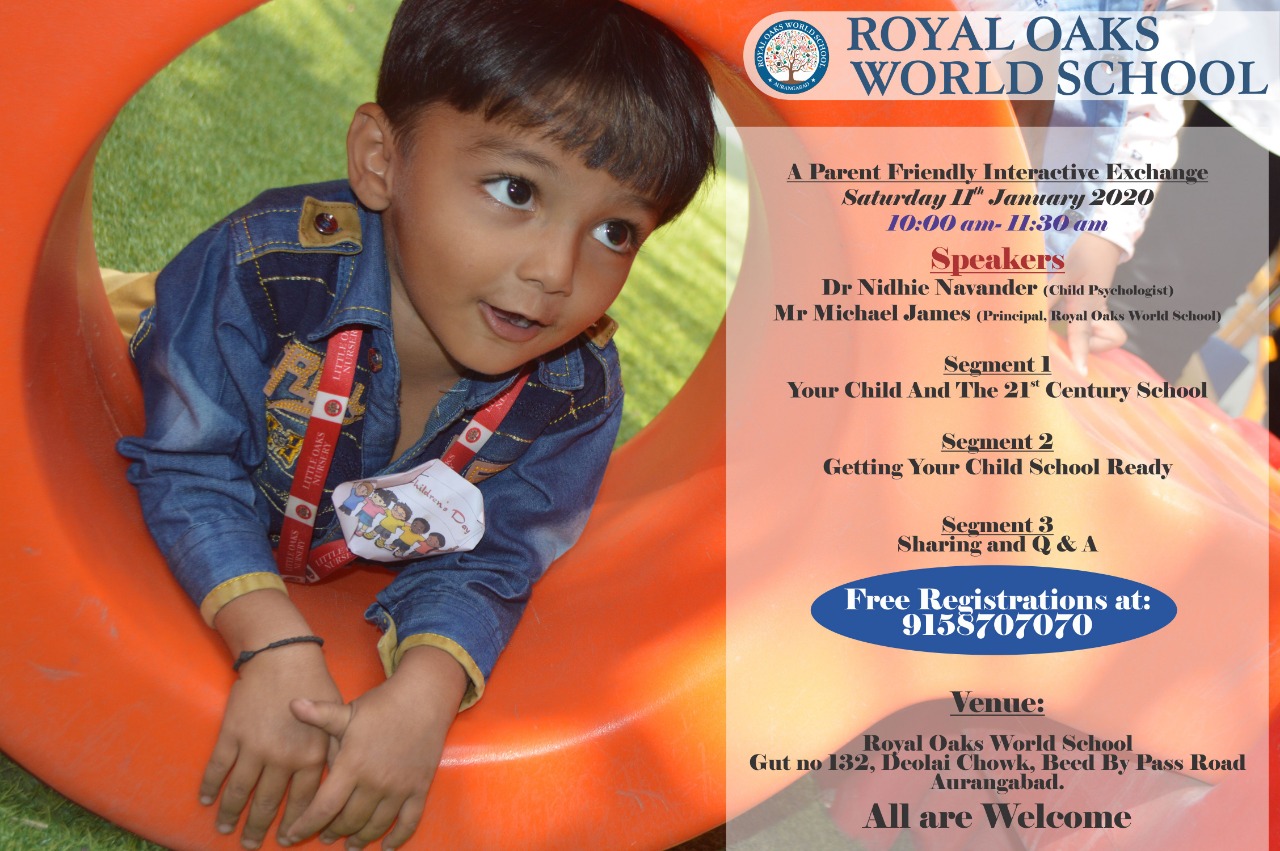 ---
HOW TO KEEP YOUR CHILD SAFE IN TODAY'S ENVIRONMENT - 18th January 2020
Speakers -
Mr Kailash Deshmane (Dept.of Police- Crime Branch)
Mr Dhananjay Sanap (Dept.of Police- Crime Branch)
Mr Prashant Sakla (Dept.of Police- Crime Branch)
Mr Kailash Shivankar (Faculty- Royal Oaks World School)
Teaching Your Child Self Defence
Teaching Your Child self Reliance / Awareness
Dealing with Strangers
Teaching Your Child Signals and Dealing with of Unacceptable Behaviour
Teaching Your Child to Ask for Help
Cyber Crime / Using Social Media Responsibly
Recognising Predatory / Criminal Behaviours Online
Creating Dialogue at Home and School
Making a Child Feel safe and happy
Dealing with Stress, Anxiety and Depression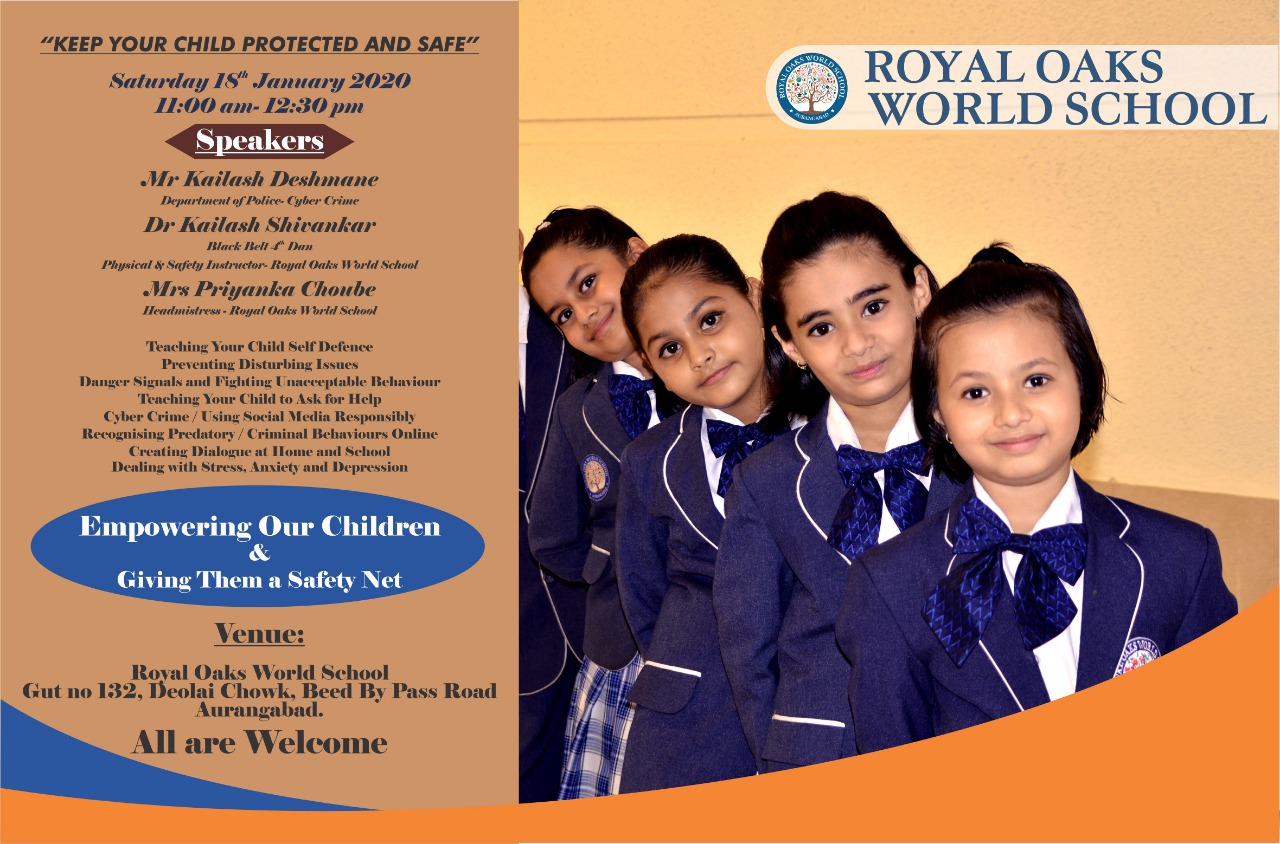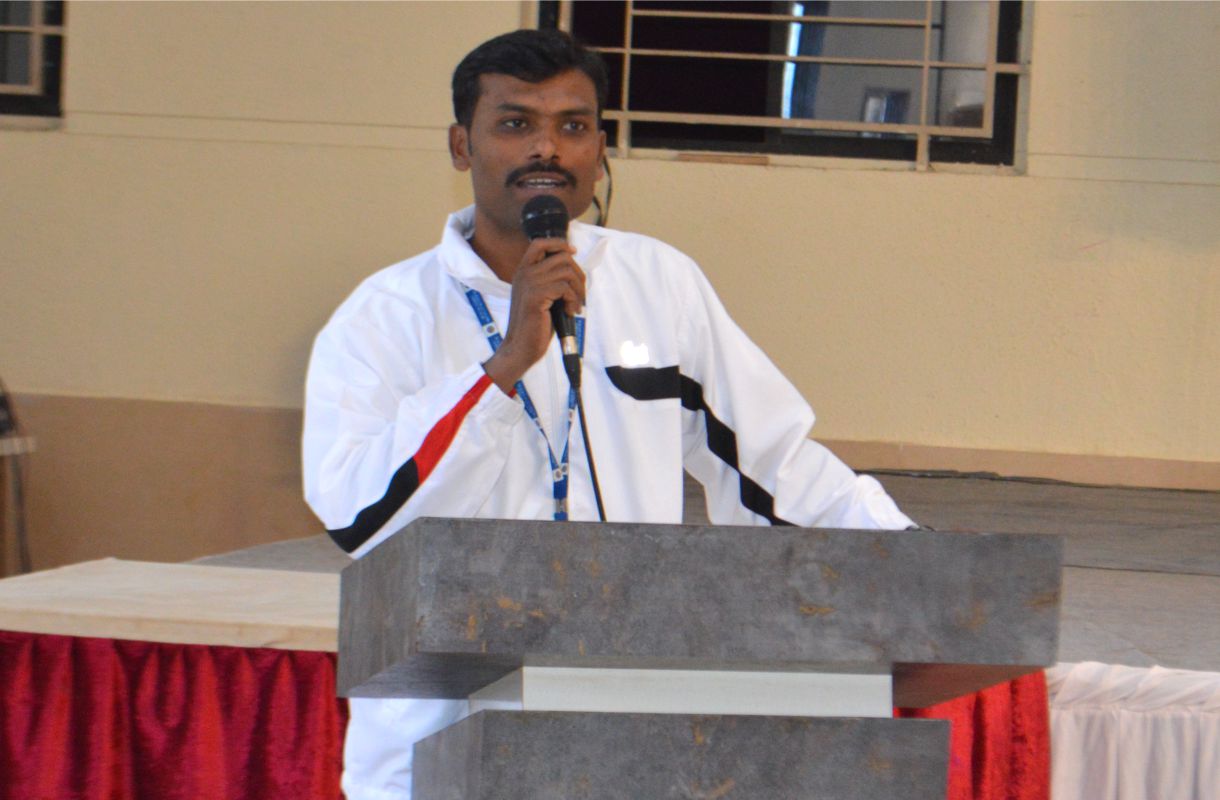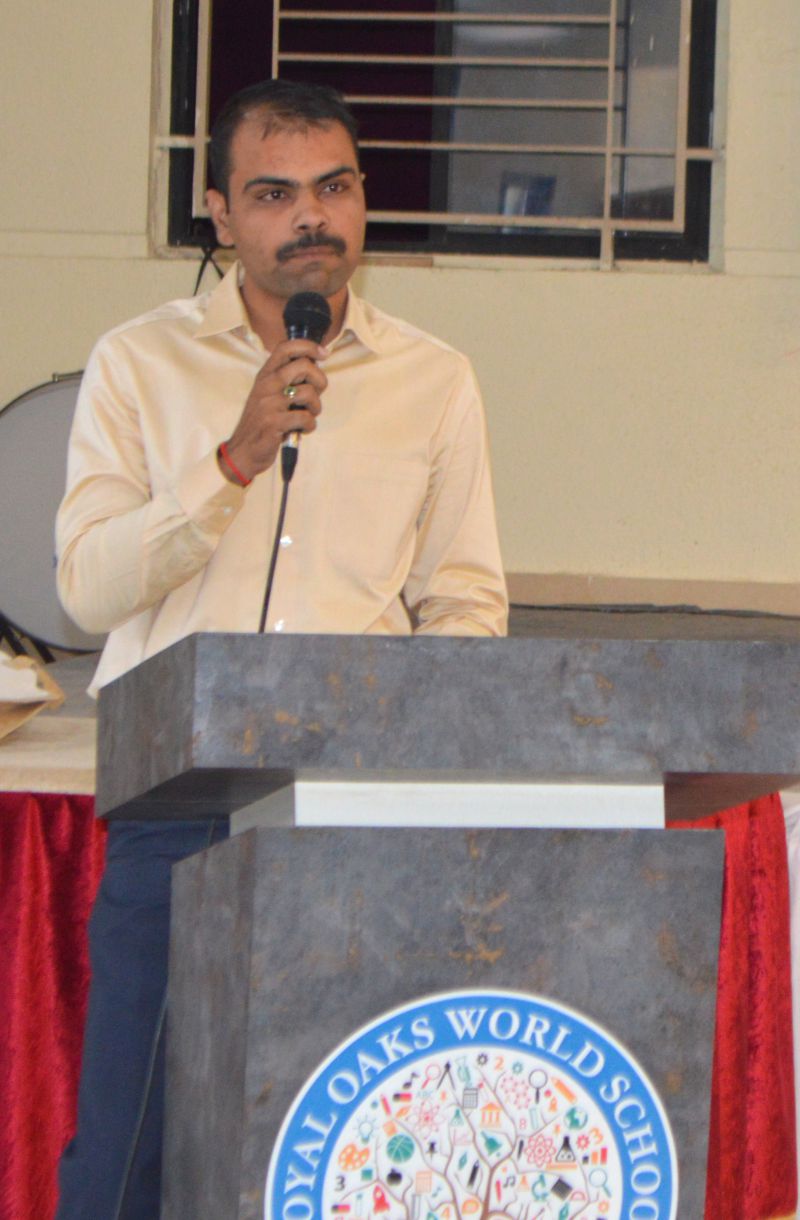 ---
"HOW TO ANSWER MY ADOLESCENT CHILD'S QUESTIONS" - 15th February 2020
Speaker -
Dr Nidhie Navander (Child Psychologist)
Answer your child's queries without fear or embarrassment
Provide your child with information to lead a healthy life
Talk to your child about the facts of life